I know. I supposed to check in yesterday and I had a wonderful post planned.
So how did I end up with this instead?
Yesterday we got up and moving. We left at 8, an hour early!
We made great time through Raleigh, Greensboro, and Winston Salem.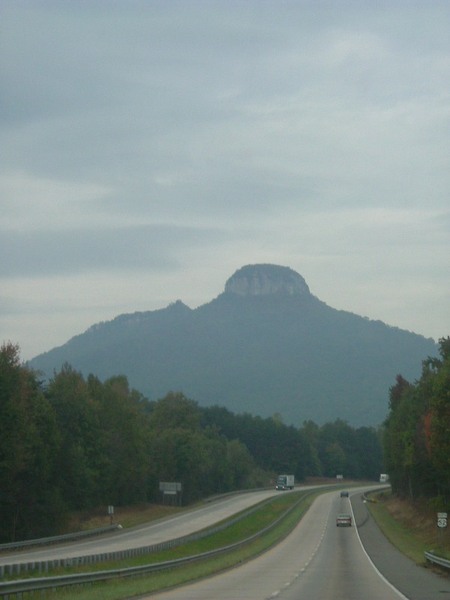 We had Pilot Mountain in our sights and started the trip around it.
We left NC and entered into Virginia. I looked ahead of us and saw brake lights. I warned my husband, but it was too late! We hit the person in front of us. The front of our van was folded up on itself. The airbags deployed. We walked away sore and my husband with a broken arm. We have been stranded in Mount Airy (to the tv world, Mayberry). We are getting a rental tomorrow. We will make the final decision as to whether to keep going or head home. We have had a terrible couple of days. We have had one blessing besides our lack of injuries!
The wonderful folks at Hampton Inn. They picked us up from the hospital, took us to our van to collect our belongings, and made trips to Walmart. The staff here has taken great care of us. So if you head to Mayberry, consider staying here!
If you ever have to wreck your vehicle, make sure to wreck on the weekdays or expect to wait ALL weekend for a rental!